Liverpool gave up ball possession to Southampton but their deadly counter-attacks gave them the coveted three points to leap above Arsenal and to sit in second place behind leaders Chelsea.
Rodgers opted to strengthen his mid-field so he left out Raheem Sterling and inserted Joe Allen. Liverpool was down to two Ss, Sturridge and Suarez, and not far into the first half, Suarez registered his twenty-fourth goal. Sturridge failed to score but whenever Liverpool went on the attack, both Suarez and Sturridge looked threatening.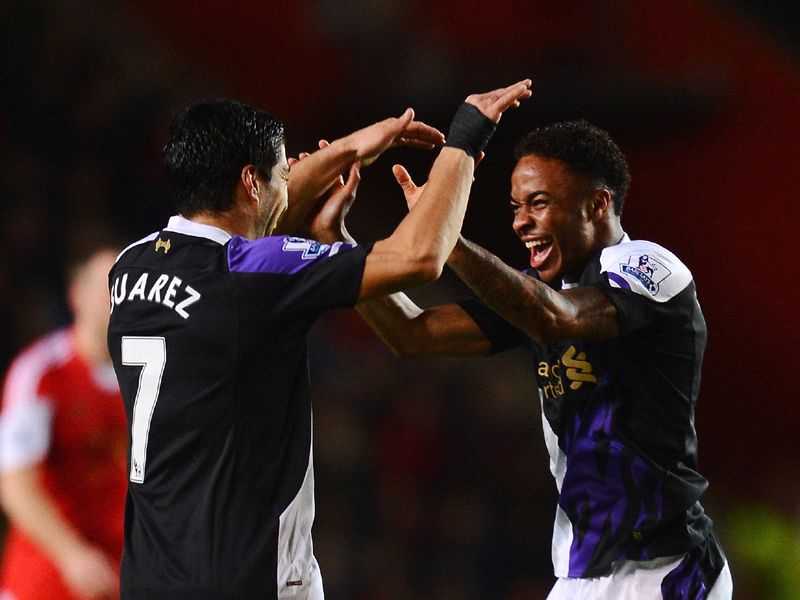 Tottenham has made some strides forward in the post AVB age but they are still a middle tier club bereft of Gareth Bale.
Against Norwich they failed to score and for the lion share of the ninety minutes had difficulty putting passes together. In the latter part of the second half, Tottenham looked more threatening and then the not so new coach, Tim Sherwood, substituted Soldado for Paulinho. Soldado needs a Turkish bath as he was poised to score twice and as he has done all season "bushed" both chances.
Home Court in the EPL is a big deal. Liverpool ran rings around Arsenal playing at home as the S and S and S tag team pulverized Arsenal's defenders. Just a few days passed and Arsenal beat Liverpool 2-1 at the Emirates.
Liverpool failed to get cracking in the first half as Coutinho failed to get his team going. The accolades for this game go to Oxlade Chamberlain who has been on a tear since he returned to the starting lineup after his injury. Oxlade Chamberlain showed the indispensability of pace in the EPL. His pace was unsettling to Agger and Skertel and he scored the first and assisted on the second goal.
Sturridge on this afternoon was not the efficient executioner. He failed to score twice in the early runnings of the match. Liverpool picked up the pace in the second half but Fabianski was outstanding. The only goal allowed Liverpool was Gerard's penalty kick from a clumsy challenge in the box that Podolski made on Suarez.
The victory kept Arsenal's hope alive on putting their hands on some silverware, something that has not occurred at the club since 2005.